It's the New Year season; a perfect time to reflect on your financial goals and create a plan to achieve them.
Whether you're looking to save more money, pay off debt, or invest for the future, setting financial goals is an important step toward achieving your long-term financial objectives.

Setting SMART Financial Goals
But how do you go about setting financial goals? One approach is to use the SMART goal framework, which stands for Specific, Measurable, Achievable, Relevant, and Time-bound.
This means that your goals should be specific and clearly defined, measurable so that you can track your progress, achievable with effort and planning, relevant to your overall financial objectives, and time-bound with a specific deadline.
For example, instead of simply saying "I want to save more money," a SMART financial goal might be "I want to save $500 per month for an emergency fund by the end of the year."
This goal is specific (saving $500 per month), measurable (you can track your progress towards saving $500 per month), achievable (it's a reasonable amount to save each month), relevant (an emergency fund is an important part of your overall financial plan), and time-bound (you have a specific deadline to work towards).
There are many types of financial goals that people may want to set, such as saving for a down payment on a home, paying off debt, or building an emergency fund. No matter what your financial goals may be, it's important to have a plan in place to achieve them.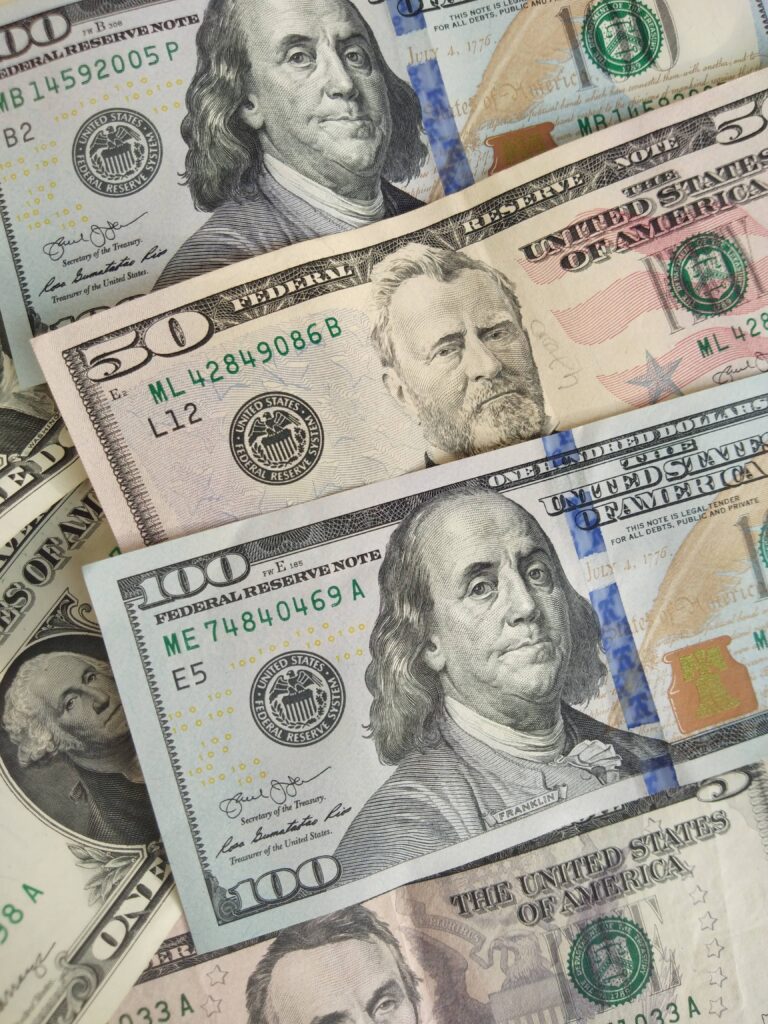 Creating a Plan to Achieve Your Financial Goals
Once you have set your financial goals, it's important to create a plan to achieve them. This might include creating a budget to help you track your income and expenses, cutting costs or increasing your income, and setting aside money each month to work towards your goals.
It's also a good idea to review your progress regularly and make any necessary adjustments to your plan. One helpful tip is to break your financial goals down into smaller, more manageable chunks.
For example, if your goal is to save $10,000 for a down payment on a home within the next five years, that might seem like an overwhelming amount.
But if you break it down and save $200 per month, you'll reach your goal in five years. This can make your financial goals feel more achievable.
Using Waya to Help Achieve Your Goals
Another helpful tip for achieving your financial goals is to enlist the support of a financial partner such as Waya. With Waya, immigrants in the USA can manage their finances in one place, and make informed decisions about their money.
One of the key features of Waya is robust functionality that lets you get paid on the go from any bank via ACH or wire transfer and send money to friends and family within the US, no matter what bank they use.
The app also gives you access to virtual and physical debit cards to navigate a wide range of financial services. By tracking your income and expenses, you can get a clear picture of your financial situation and identify areas where you can cut costs or save more money.
Read More: What Waya Launch Means To Immigrant Community In The USA
But Waya is more than just financial. It's also a community of like-minded individuals who are working towards similar financial goals. Through Waya's social media accounts and dedicated customer care team, you can connect and share your experiences, challenges, and successes.
The blog also has educational resources to improve your financial knowledge and make better decisions about your money.
Disclaimer: The opinions expressed by Waya are for general informational purposes only and are not intended to provide specific advice or recommendations for any individual or on any specific security or investment product. It is only intended to provide education about the financial industry. The views reflected in the commentary are subject to change at any time without notice.